Attractive Tourist Places
The Skyscraper Skyline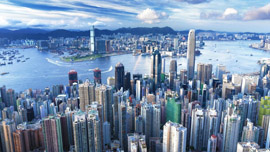 It's what the tourists come for and it rarely disappoints – smog allowing. Hong Kong has the most skyscrapers of any city in the world and most of them are crammed onto the north shore of Hong Kong Island. The result is photography gold. This breathtaking gang of high rises is best viewed from the Avenue of Star in Tsim Sha Tsui, at night, when you can see the buildings at their dazzling best.

Dai Pai Dongs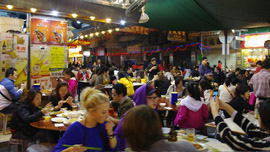 Dai Pai Dongs are street side food stalls – plus a couple of benches. Featuring basic, but delicious noodle and rice dishes, usually a great line in seafood and if you're lucky, ice cold beers they're the perfect place to fill up on a quick and tasty dinner.

Happy Valley Racecourse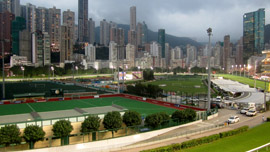 You don't need to a bookie to have fun at Happy Valley. This grand race course, bounded by a wall of skyscrapers in the heart of the city - makes for an electric setting when lit up for the night time races. The horses are cheered on by a vocal crowd of thousands fueled by cheap San Miguel and bad hotdogs. Unmissable.

Ocean Park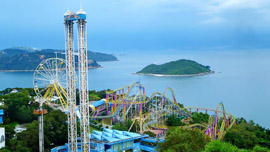 Hong Kong's premium theme park – which is quite some boast when your rival is Hong Kong Disneyland – Ocean Park has been offering thrills and spills to the people of Hong Kong for nearly forty years and quite honestly it has never been better. From the Pandas and incredible Jellyfish spectacular to the 4g inverted loops of the Hair Raiser rollercoaster, Ocean Park's mix of animals and action packed rides is a winning combination.

LegCo Building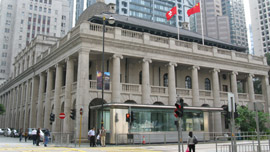 The Hong Kong government is dedicated to knocking down just about anything that's more than 20 years old. LegCo has survived because it's where the government sat for much of the last hundred years and is now the Court of Final Appeal. The building is in grand British colonial style with sturdy granite columns and gilded verandas; a powerful statement by the men in mustaches that once ran the city.

Ngong Ping Cable Car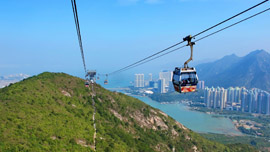 Hong Kong sometimes feels like the home of the jaw dropping view, so it's a confirmation of just how impressive the views are from the Ngong Ping Cable Car that it regularly makes top 10 lists such as this. Running between the town on Tung Chung and the themed village of Ngong Ping halfway up a Lantau mountain it affords wonderful views over the South China Sea and onto the lush greenery of Lantau Island.

10,000 Buddha's Temple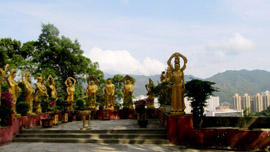 It's hard to pick a single Hong Kong temple so many of them are impressive for their own individual reasons, but the 9 storey pagoda and nearly 12,000 miniature Buddha statues make the 10,000 Buddha's temple in the New Territories worth the trip.

Ping Shan Heritage Trail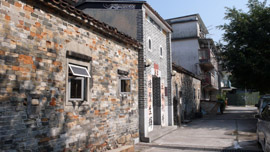 Few people venture outside of Hong Kong's urban jungle, yet Hong Kong's green lungs – the New Territories – are one of the few places you can find some local history. Home to Hong Kong's walled villages, these fenced in settlements were founded by migrating family clans and many still celebrate their traditional heritage, both in their buildings and clothing and in lifestyle.

Mongkok Markets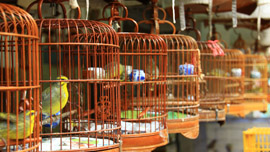 While the Temple Street night market is probably Hong Kong's best individual market, the combination of several markets all packed into one area makes Mongkok the place for bargain hunters. The flagship show is the Ladies Market, which mostly focuses on ladies clothes, souvenirs and knock offs from across the border in Shenzhen – Gucco handbag anyone? Better is the Goldfish Market – effectively a street side zoo – and best of all is the Bird Market – where you can watch owners parade their birds around in gilded cages.

Macau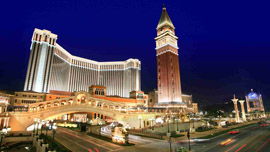 Yes, technically speaking it's not in Hong Kong, but at just an hour away by ferry and with visa free for most tourists, anyone in Hong Kong for more than a few days should spend the time to see the Portuguese heritage and spinning roulette wheels of Macau.
---